ULTRALIGHT STOVE KIT COMPLETE
A complete kit for the backpacking and thru-hiking enthusiast
The Beer can Pot is popular among ultralight enthusiasts
This ULTRALIGHT KIT has everything you need for the trail.
The complete kit nest together for a compact lightweight kit.

Weights less than 8 oz. Great for backpacking and thru hiking.

The over all dimensions are 6 inches tall x 5 inches dia.
Great for Camping, Hunting, Fishing, or Emergencies.

Keep one at home and one in your vehicle.
The Deluxe kit has a Reinforcement ring ( Originally designed By Mini Bull design) and sold by others.
I discontinued making and selling these when the BCR cook pot came out but by request I will have a limited supply.
All Fosters pots come with a modified bottom to help prevent cold water flame outs.


ULTRALIGHT STOVE KIT COMPLETE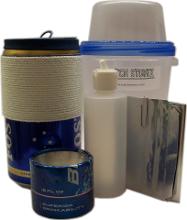 Standard Kit (Shown Above)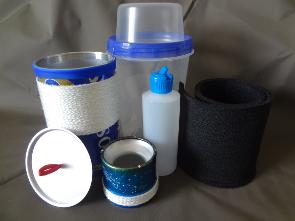 FOSTERS ULTRALIGHT COOK KIT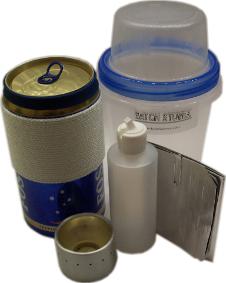 Aluminum bottle Alcohol stove

BS 1.0 or BS 2.0


modified 24 oz. Fosters pot/lid

a Silicone wristband/ lip guard

5" dia. x 3.5" tall Wind screen, and Heat shield

4 oz.Flip top Fuel bottle

Weighs less than 6 oz. (no Fuel)
Note: Carbon felt windscreen substitution deletes Aluminum windscreen and heat shield.
DELUXE FOSTERS ULTRALIGHT COOK KIT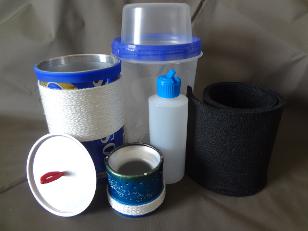 Aluminum bottle Alcohol stove

Deluxe Fosters Pot with ring/ Lid


Fiberglass hand wrap


a Silicone wristband/ lip guard

Carbon Felt windscreen


4 oz.Flip top Fuel bottle

cleaning pad


Weighs less than 8 oz. (no Fuel)
Note: Already Have a favorite stove Choose the Naked Kit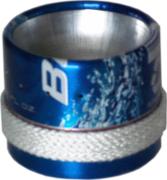 CWW Cold Weather Wrap

Add wick wrap to speed up bloom time in cold weather.

Can be added to any BS 1.0 and BS 2.0 stove, Stove Kit , or Ultralight cook Kit.
Wick shipped installed on Stove